24 Hour Emergency Response
Water damage is one of the most dangerous disaster problems that can happen. This is because Philadelphia water damage can become toxic in as little as 48 hours and needs to be cleaned and restored as soon as possible.
MDL Restoration offers 24-hour emergency service to get your water damage cleaned fast. We are a full-service emergency mitigation and restoration company that serves businesses and residents in New Jersey, Eastern Pennsylvania and Delaware for water, fire, mold, smoke and more to help your property get back to normal.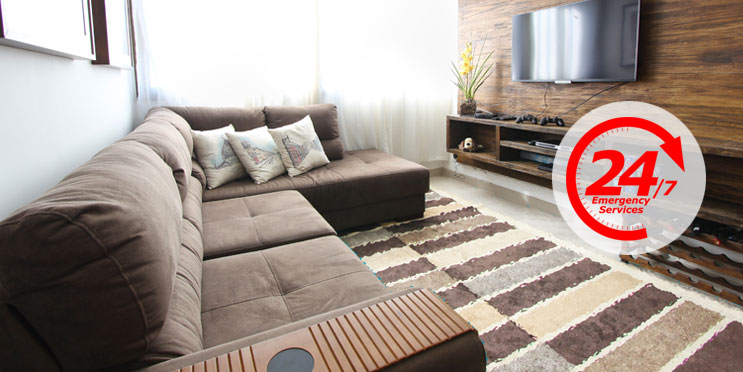 Categories of Water
Water may seem mild compared to fire or smoke damage but the danger is hidden. There are three categories of water damage:
• Category one is clean water – it comes from the tap or shower and is suitable for drinking. Rainwater and snowmelt are also considered category one water. Clean water may come from a leaking toilet or pipe or from rainwater that enters through a leak in the ceiling and flooding in your basement.
• Category Two is gray water – it contains contaminants or chemicals that are harmful to your health and is not potable. It comes from drains in the bathroom, kitchen and washing machine and dishwasher.
• Category Three is black water – it is contaminated water that contains sewage. It can come from flooding, a toilet and parts of a building that has been damp for some time. It is harmful to humans and contains bacteria, viruses, mold and other pathogens. Black water needs to be professionally cleaned and dried to remove the possibility of infections and illness from mold or dust that gets into air ducts and is spread all over an office building or home.
Hidden Dangers
It may appear that you can postpone fixing a small leak under your kitchen or bathroom sink because the water is clean and only just started leaking. This is why water damage is the most dangerous. Even the cleanest water can become black water if it sits for 48 hours. This happens because of contaminants in the air and floor. Insect or rodent feces, dust and pollen will land in the water and start to grow or deteriorate creating toxic levels of bacteria, allergens, mold and other pathogens.
>> Related Content: Inspection/Assessment
Get Help
At MDL Restoration, we are available 24/7 for emergency water problems. You can reach us at any time at 215 709 8597. Just because water damage has not disrupted your everyday lifestyle is no reason to postpone getting help. Puddles are not the only factor. Dampness and moisture soaked into flooring and walls will also turn toxic quickly.
Even if you can stop a leak and dry the floor, water damage may be already forming under the floor or behind the walls. When you call us, we can examine your entire home or business premises with special equipment to find moisture and mold in places you cannot see.
What You Can Expect
You can expect to see us within two hours of your call. Our highly trained, professional technicians will mitigate the water damage and restore your home or business as quickly as the extent of the damage will allow. We use the latest equipment technology and follow the highest environmental and industrial standards and best practices so you can have confidence in our work. We understand that damage to your home is traumatic and go the extra mile to help you recover.
All water damage deserves emergency action to prevent even bigger problems such as mold spores and pathogens contaminating your indoor air. Call our emergency restoration services today to be confident your home or business provides a clean environment.