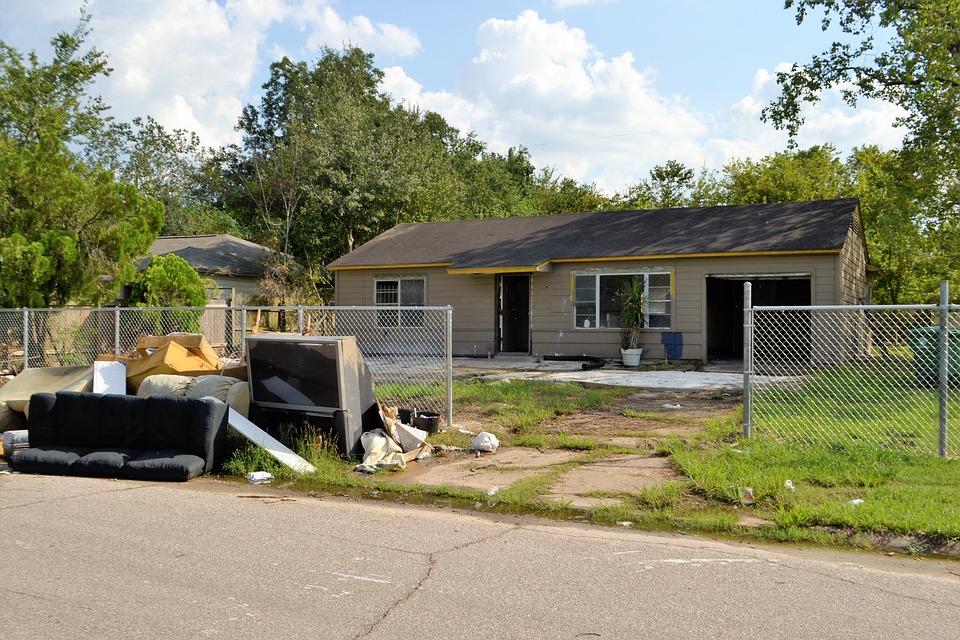 Water damage is a serious issue that affects many properties throughout the Philadelphia area at some point.  Our Philadelphia water damage restoration services are here to help you. We also provide tri-state water damage restoration services. Flooding can occur because of severe storms that pass through the metro area as well as from plumbing issues, damaged refrigerators and other water-based appliances, roof leaks and more. You may have an inch of water or several feet of water in your property, and you may be wondering what you can do to overcome this damaging issue. If you have discovered water in your home or business, MDL Restoration Inc. can return your property to its pre-loss condition without delay and to your satisfaction. Our team is ready to head to your property soon to help you overcome the current challenge that you are facing.
Why You Need Professional Extraction and Restoration Services
Some property owners may attempt to save money on water extraction and restoration work on their Philadelphia property, and they may try to dry out the property on their own. The reality is that water extraction must be completed quickly if you want to keep damage to a minimum and prevent mold from growing throughout the water-soaked areas. Mold growth is common, and it can dramatically increase the cost and time to return your property to its former condition. Some property owners may also try to replace damaged flooring, drywall and more through their own efforts, but this can take considerable time and skill. Our professional team is available to head to your residential or commercial property quickly, and we use innovative equipment to extract the water with efficiency. You simply do not have time to waste when you are dealing with a water damage issue. After the water is extracted, we will continue to restore the damage so that all signs of water are removed with beautiful results.
Putting Our Experienced, Licensed Technicians to Work
While it is clear that you need to have water damage restoration experts extracting the water from your property, you also need to have professional results throughout the restoration process. You need your property to be fully restored so that all signs of water damage are erased. Water damage can negatively affect your Philadelphia property's value, and our experienced and licensed technicians at MDL Restoration Inc. will work diligently to eliminate the damage from your property by replacing flooring, drywall and other surfaces that have been affected. Our goal is always to impress you with quality workmanship while working quickly. We understand that you want to return to your daily routine as soon as possible.
What You Can Expect From Our Professional Services
While water damage in Philadelphia properties is rather common, you may have never used water damage restoration services in the past. If you do not know what to expect from restoration companies, you may be concerned about the process or the results. From MDL Restoration Inc., you can expect quality restoration services from our skilled, friendly and focused team on the job. We will make incredible steps in the restoration work each day until the project is completed, and we will not stop working until you are satisfied with the results. We want to protect your property value by erasing all signs of water damage. Our team will also work with your property insurance company to facilitate filing and processing the claim.
It can be stressful and even devastating to see partial or complete water damage throughout your Philadelphia property, and you may be wondering what steps you can take to deal with the issue that is currently standing in front of you. While the current level of damage may seem insurmountable, you can rest assured that there is a simple solution available. Through the efforts of our team at MDL Restoration Inc., your current issue will soon be a thing of the past. Contact our office today to learn more about our water cleanup and restoration services, as well as to set up an appointment for restoration work in your home or business property.
Additional Related Content:
Content Restoration
Water Damage Restoration Tips
Water Damage Restoration Process
Commercial Water Damage
24/7 Emergency Services
Areas We Serve
MDL Restoration provides water damage restoration services to the entire Tri-State area, including these locations:
Bensalem, Bristol, Doylestown, Langhorne, Levittown, Morrisville, Newtown, New Hope, Richboro, Washington Crossing, Yardley