Water Damage Restoration Tips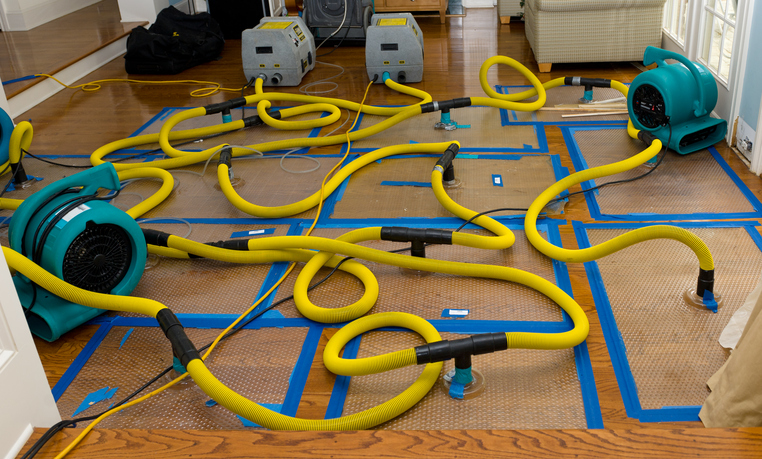 Until you can get professional help to your door, there are some things that you can do to keep further Philadelphia water damage at bay. Follow the water damage tips below to keep the worst of things away from your precious real estate.
First, shut off the source of the water if this is possible. Follow the trail back to the original place that water is coming into your home and section it off if you cannot completely shut off the source.
Any excess water that is coming into your living area should be removed gently through blotting with a mop that is as clean as possible. If there have been upholstery curtains that are affected, remove them and prop them up. Protect your furniture by placing wood blocks or aluminum under the legs.
Any furs and leather that may be affected should be hung separately from other clothes. Keep them as close to room temperature as possible.
If there has been any carpeting that has become wet, take rugs away from them. This is especially true of colored rugs or oriental rugs. You should never try to remove water from these rugs with a regular vacuum.
If your ceiling is sagging from water, do not turn on any fixtures.
Take all of your magazines, books and other items with colored ink away from your carpets.
Try to do all of these things as quickly as possible. Depending on the severity of the water flow, colored inks may bleed into carpets rather quickly. You may also suffer damage to furniture and clothing items quickly as well. Because of condensation, you need to completely remove these items from the place that the water is populating.