MDL Water Restoration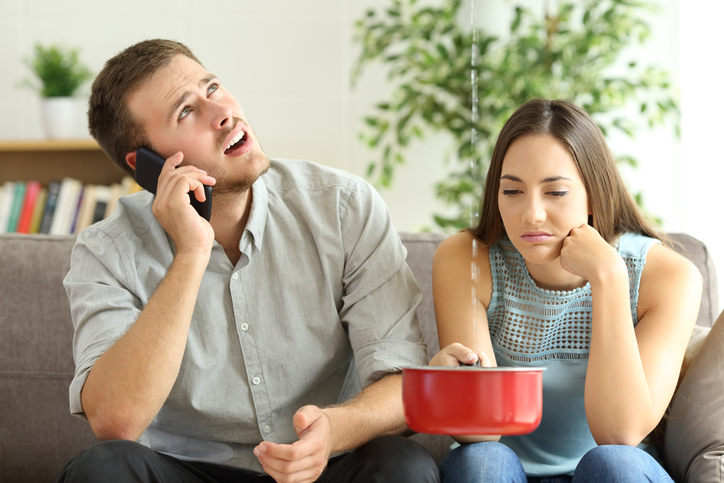 If your home has been damaged by weather, an appliance malfunction, or trauma of any type, you may be faced with a massive clean-up job. Most people don't understand the importance of clearing stagnant water or removing mold from behind closed walls. Our company has been in business for many years, and we have the education and experience to handle crises like these to return your home or office to normal following a messy event. Our team of experts has been trained to address major problems that can damage a home or office and require heavy-duty cleaning and sanitizing.
Wind repair.
A sudden storm can severely harm a home, usually through wind damage. Roof tiles, spouting, siding, and outdoor fixtures can be hit hard and leave scattered debris. Chimneys and windows may be impacted, with fragments crumbling into the home or onto the outside areas. We are available around the clock for emergency clean-up when needed to remove hazardous byproducts of extreme wind damage.
Water damage.
Flooding from local ponds or rivers can encroach into a home's foundation to cause major problems. Indoor leaky pipes may sometimes remain undetected until substantial damage has occurred. A broken water line or hot water tank as well as sewage backup or a broken toilet can flood a home's flooring or walls. Repair might require removing wallboards, treating mold growth, and replacing the affected structures. If black mold is present, we will use specialized remediation techniques to prevent its spread. Our trained professionals will completely analyze the scope of the problem and propose a repair plan to cover all the bases.
Fire destruction.
When a fire breaks out, it often has a serious impact on the home. In addition to the blaze, which damages or destroys furnishings as well as the building, smoke discoloration can permeate walls and furniture, while the odor can linger throughout the rooms. Water damage from firefighters' efforts to put out the fire can add to the problem. We will quickly assess the extent of the situation and provide a cleanup plan to address all the issues.
Major event cleanup.
Occasionally a sizable party can get out of control, leaving substantial debris in its wake, from broken fixtures and burn marks on walls to chipped flooring or damaged carpet. Traumatic incidents that necessitate bio-hazard cleanup are handled with sensitivity and compassion. A vehicle's accidentally hitting the garage door, a collapsed roof or porch, an explosion, a chemical reaction, and similar events will be addressed efficiently and comprehensively to return the home and adjoining structures to normal as soon as possible. If vandals or burglars break into your home or shed, we can be there promptly to clean up the damage.
Weather devastation.
Unusual weather patterns or events, such as a tornado, blizzard, or excessively high or low temperatures can wreak havoc on a home, sometimes creating an unexpected problem. Icy buildup or heavy snow on the roof can cause damage, for example, while hail can damage the exterior of any dwelling. Heavy rain often contributes to basement flooding, which can affect various systems like HVAC and wiring in that area. Lightening can strike suddenly, affecting many aspects of the home. We are ready to help with industry-recommended tools and procedures to address the specific problem that is affecting your home.
Our company makes customer care a priority. We can be at any location in the tri-state area within two hours, and we take calls 24 hours a day. We understand that damage to your home is problematic on many levels, and we empathize with your loss as well as the need to restore your property to normal as soon as possible. Using environmentally safe products and state of the art equipment at the lowest possible cost, our certified employees work with you to provide quality service and prompt turnaround time. Contact us for more information about how we can assist.
>> Read More: MDL Water Restoration
If you have a home or a business in or near Tullytown, PA that has been affected by water damage, don't hesitate to give us a call. Our staff will be ready to assist you so you can help begin the restoration process.