MDL Water Restoration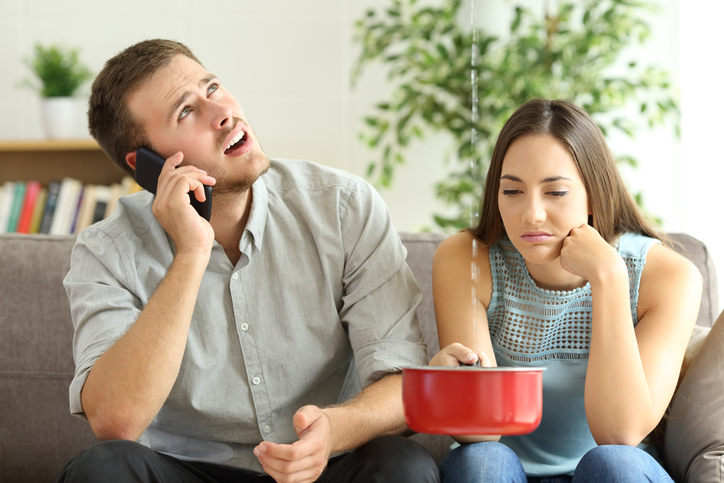 What Can Lead To Water Damage In a Building?
At MDL Restoration Inc., in Tullytown, Pa., we offer emergency water restoration services at commercial and residential buildings. Water damage can occur at anytime in a building for a variety of reasons, including:
Water pipes bursting during the winter
Overflowing sewer lines
Natural floods from streams
Overflowing kitchen or bathroom fixtures
Leaking roofs after a heavy rainstorm
Water from firefighter's hoses after a fire
Degraded pipes leaking water on surfaces
Malfunctioning appliances such as dishwashers
A water leak might happen suddenly from a bursting frozen pipe, or you might have a slow drip of water from a damaged rooftop. Whatever the reason for having water damage in a building, you must have the problem fixed right away to avoid extensive secondary damages.
Our Team Has Proper Training
It is important to contact a water remediation company that can provide services within two hours so that you won't have additional damage to a building's drywall, wood paneling, carpeting and electrical wires. By calling us, you can have a team of experts who understand the correct water remediation techniques that are recommended by the Institute of Inspection, Cleaning and Restoration Certification organization that provides training in cleanup processes after water disasters occur in businesses and homes. Some of the training that is provided by schools that believe in the IICRC's methods will include inspecting and cleaning textile floor coverings, wood cabinets and stone fireplaces.
Our Company Has Generators
In addition, property owners need a remediation company that has the equipment required for removing standing water in basements along with suctioning the moisture that has been absorbed by drywall, carpets and wood. First, the water restoration team will determine if the water-damaged building is safe to work in without turning off the electricity and natural gas. The workers can contact a utility company to have these items turned off to make a building save to work in until the building is restored. The restoration team will use generators to power our equipment.
We Use Sump Pumps and Dehumidification Systems
Removing the deep water from surfaces is essential, so the workers will install a sump pump to remove the water, and it is suctioned into containers for proper disposal. At the same time, it is vital to increase the air circulation in a building with industrial-strength fans. Damp buildings also become humid, so the remediation team will install dehumidification devices to reduce the humidity throughout the building, including inside the walls, attic and ductwork.
Efficient Removal Of Contaminated Materials
When the building has dirty water from sewer lines or from soot after a fire, the cleanup process is more complicated. The restoration team must use caution when there is water that has contamination from bacteria, chemicals and viruses. The workers will suction water with extraction machines along with lifting filthy carpets from floors or tearing away water-soaked drywall and insulation layers. The removal of some types of materials is necessary to keep the invading water from spreading to new areas.
Call Our Company Today
Our workers can use infrared devices to determine if water has invaded hidden areas of a building so that we can plan an effective cleanup process. As the water is removed from the materials in a building, the area is sanitized to destroy harmful microbes, and we also use deodorizers to eliminate foul odors. We make sure to work day and night in the water-damaged building to return it to it original condition. You can contact MDL Restoration Inc., today at 215-709-8579 to learn more about our water restoration services.
>> Read More: Water Damage Restoration
If you have a home or a business in or near Tullytown, PA that has been affected by water damage, don't hesitate to give us a call. Our staff will be ready to assist you so you can help begin the restoration process.