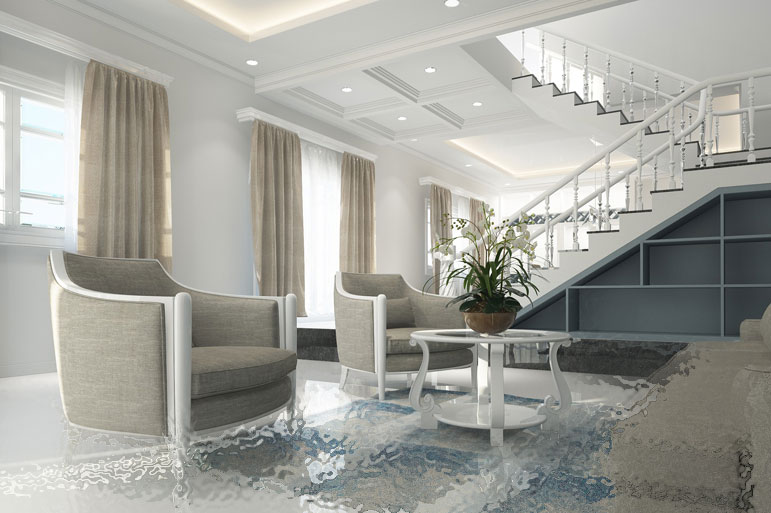 A Philadelphia home can flood for a wide range of reasons. Plumbing-related issues are among the most common of all reasons, but bad weather, broken appliances and more can also be culprits. The unfortunate reality is that even an inch or two of standing water in your home can be detrimental. This type of situation requires a fast response from highly-skilled individuals who have the right combination of know-how and equipment to deliver exceptional results as soon as possible. When your Philadelphia home is impacted by even a seemingly minor flood, contact MDL Restoration for fast, high-quality Philadelphia water damage restoration service.
The Need for a Fast Response
You may think that the primary reason why you need a fast response for water removal service is because of the inconvenience associated with having standing water in the home. After all, standing water can impact all activities in the home. However, the need for an urgent response is also directly linked to property damage. When water is uncontrolled in the home, such as through the plumbing system, the water can easily and quickly cause severe damage. After only a few minutes of water exposure, drywall, wood and upholstery can begin to deteriorate beyond repair. The electrical system can also be impacted. When the water continues to stand, the risk of mold growth increases. Keep in mind that mold growth remediation can escalate the cost of repairs. It also can cause illness, and it may lower property value. You simply cannot afford to delay calling for water removal service, and you should never have to wait long for help to arrive.
What We Can Do
With professional water removal service from MDL Restoration, you can expect a rapid response at any hour of the day. We offer 24-hour emergency service, and we are committed to getting to your Philadelphia area home quickly so that the water removal process can begin. We will initially ensure that the flow of new water has stopped. Then, our skilled water removal team will begin the extraction process using powerful, efficient equipment that has been specifically designed to complete this type of task. Once the standing water has been removed, our team will take the next step of drying out the home. After all, even when standing water is no longer present, the matter of high humidity levels and lingering moisture can still lead to damage and the potential for mold growth. We will continue to work for you until the humidity level has returned to a normal level.
>> Related Content: Drying a Building After Water Damage
Why Choose MDL Restoration
Some homeowners in the Philadelphia area believe that they can do the same water removal work that our knowledgeable team can do. Others believe that they can call any water specialist company in the area to enjoy similar results. Because timing is so critical in this type of situation, you need to reach out to a team that you can trust to arrive quickly, to get right to work and to deliver impressively fast results. We are the water removal company in Philadelphia that can live up to your high expectations.
While water is generally not viewed as damaging, you can see that any water that is not properly contained at all times in the home can cause severe damage within a short period of time. MDL Restoration has a water removal team available to send out to your Philadelphia home right away. Regardless of how seemingly minor or severe the issue may be, rest assured that we can deliver exceptional results that are necessary in this type of situation. Contact MDL Restoration for service today.